Welcome, how it works
Simple! Sign up and wait till your next break. When the timer is up then input "what have you been doing?" to track your productivity of your day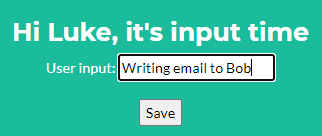 Track your progress throughout the day!
See what you have accomplished the day,
or see where the day has gone

A great productivity tool that is
free to use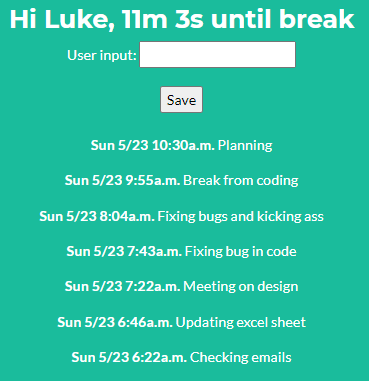 Whats the point?
Our goal is to keep you on track throughout your day, with check-ins to ask "what have you been doing?"
also to remind you to get away from your computer, move around, stretch your legs, eyes and mind

We want you healthy and productive for the long haul. At the end of the day or week you can easily look back and see what you have been doing
This site is designed for that and that alone. Simple and easy to use.


Signup below and get started!

Sign up now for a free account
Login
Updates